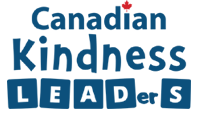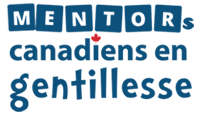 Project: School Flowerbed Renewal Project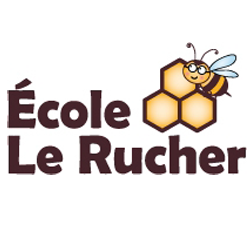 School name:
Ecole Le Rucher
City, Province:
Mascouche, Quebec
Project Name:
School Flowerbed Renewal Project
Description:
This year, we had two groups for whom teamwork, caring and tolerance among them was particularly difficult. After several interventions, during a communication circle, we asked them to find a solution to improve the classroom climate. One student came up with the idea of redoing the school's flowerbeds. Both teachers asked their students to calculate the area of the two flowerbeds and to draw a plan of the expected final product. We asked the parents of the school to donate perennials to fill the beds. We received many donations. Two days of work were needed to complete the project. We were able to see the mutual aid between the students, the sharing of know-how. A new dynamic was established in both groups. Since then, we almost never have to intervene in conflicts between them. And they are so proud of their project that an environmental conscience has developed. Every Monday morning, they take the first 10 minutes of class to pick up trash on the school grounds.
Nom de l'école :
Ecole Le Rucher
Ville, Province :
Mascouche, Québec
Nom du projet :
Projet de renouvellement de plates-bandes de l'école
Description :
Cette année, nous avions deux groupes pour qui le travail d'équipe, la bienveillance et la tolérance entre eux était particulièrement difficile. Après plusieurs interventions, lors d'un cercle de communication, nous leur avons donc demandé de trouver une solution pour améliorer le climat de la classe. Une élève nous a soumis l'idée de refaire les plates-bandes de l'école. Les deux enseignants ont donc demandé à leurs élèves de calculer de l'aire des deux plates-bandes et de faire un plan du produit final attendu. Nous avons demandé aux parents de l'école de nous offrir des vivaces afin de bien remplis les plates-bandes. Nous avons reçu de nombreux dons.
Deux journées de travail ont été nécessaires pour la réalisation du projet. Nous avons pu constater de l'entraide entre les élèves, du partage de savoir-faire. Une nouvelle dynamique s'est installée dans les deux groupes. Depuis, nous n'avons presque plus d'intervention pour des conflits entre eux. Et ils sont tellement fiers de leur projet qu'une conscience environnementale s'est développée. Tous les lundis matin, ils prennent les 10 premières minutes de classe pour ramasser les déchets qui se trouvent sur le terrain de l'école.
What do you think?/ Qu'en pensez-vous ?
Share your thoughts and feelings about this project!
Partagez vos réflexions et vos sentiments sur ce projet !