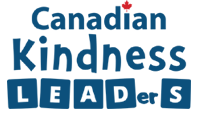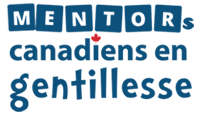 Project: Kindness Posters
School name:
St. Mary's School
City, Province:
Okotoks, AB
Project Name:
Kindness Posters
Description:
Design a professional looking poster series focusing on kindness lessons that we can then have printed and put up around the school.
Posters could be different formats (photographs – staring our grade four students, comic book style were the main ideas they were discussing)
Each poster will have a kindness lesson on it. These would be designed to fit with Div 1 & Div 2 age students – so there could be a different set in each hallway.
Bible verses included wherever possible as well to connect this to our Catholic faith.
Create small versions that we can also hand out to students. We are also discussing these small ones having those seed papers on them (similar to the bookmarks we had earlier in the year) and to have one side say "sewing the seeds of kindness."
Nom de l'école :
St. Mary's School
Ville, Province :
Okotoks, AB
Nom du projet :
Affiches sur la gentillesse
Description :
Concevoir une série d'affiches d'aspect professionnel axées sur les leçons de gentillesse que nous pourrons ensuite faire imprimer et afficher dans l'école.
Les affiches peuvent être de différents formats (photographies – avec nos élèves de quatrième année, les idées principales dont ils ont discuté étaient de type bande dessinée).
Chaque affiche contiendra une leçon de gentillesse. Elles seront conçues pour s'adapter aux élèves de Div 1 et Div 2, de sorte qu'il pourrait y avoir un ensemble différent dans chaque couloir.
Des versets bibliques seront également inclus dans la mesure du possible afin de faire le lien avec notre foi catholique.
Créer des petites versions que nous pourrions également distribuer aux élèves. Nous discutons également de la possibilité d'utiliser des papiers pour les graines (similaires aux marque-pages que nous avons utilisés plus tôt dans l'année) et d'écrire sur l'un des côtés : " semer les graines de la gentillesse ".
What do you think?/ Qu'en pensez-vous ?
Share your thoughts and feelings about this project!
Partagez vos réflexions et vos sentiments sur ce projet !