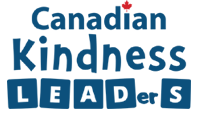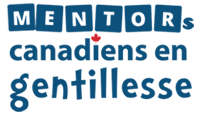 Project: Kindness/Inclusion Buttons
School name:
Quinson Elementary School
City, Province:
Prince George, British Columbia
Project Name:
Kindness/inclusion Buttons
Description:
Grade 5/6 Class: In our class, we have many students who identify themselves on the gender spectrum. We support our friends in class and want to keep our school a safe and caring place for everyone. We are applying to the contest to buy some equipment that we think we could use to spread kindness and support around our school community. We would like to buy a button maker and the button components so that we can make buttons in our SOGI Club and distribute buttons with messages of inclusion, diversity, acceptance, kindness, and love.
Nom de l'école :
École primaire Quinson
Ville, Province :
Prince George, Colombie-Britannique
Nom du projet :
Boutons de gentillesse/inclusion
Description :
Classe de 5e/6e année : Dans notre classe, nous avons beaucoup d'élèves qui s'identifient au spectre des genres. Nous soutenons nos amis en classe et nous voulons que notre école soit un lieu sûr et accueillant pour tous. Nous participons au concours pour acheter du matériel que nous pensons pouvoir utiliser pour répandre la gentillesse et le soutien dans notre communauté scolaire. Nous aimerions acheter une machine à fabriquer des boutons et les composants des boutons afin de pouvoir fabriquer des boutons dans notre club SOGI et distribuer des boutons avec des messages d'inclusion, de diversité, d'acceptation, de gentillesse et d'amour.
What do you think?/ Qu'en pensez-vous ?
Share your thoughts and feelings about this project!
Partagez vos réflexions et vos sentiments sur ce projet !