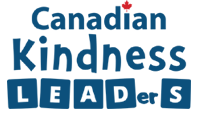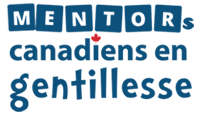 Project: Kindness Challenge Month
School name:
Our Lady of Victory School
City, Province:
Winnipeg, Manitoba
Project Name:
Kindness Challenge Month
Description:
Kindness Challenge began April 6, 2021 and ran the whole month of April. Each day the school community was given a new kindness challenge to either do at school or at home. Students were greeted every morning as they came into the school, kindness songs were played as we left the school and words of kindness were spread throughout the school all day. Bulletin boards were decorated to reflect kindness and pictures of our daily activities were posted on the bulletin boards for all students to see as they came into school.
Nom de l'école :
École Our Lady of Victory
Ville, Province :
Winnipeg, Manitoba
Nom du projet :
Mois du défi de la gentillesse
Description :
Le défi de la gentillesse a commencé le 6 avril 2021 et a duré tout le mois d'avril. Chaque jour, la communauté scolaire s'est vu proposer un nouveau défi de gentillesse à relever à l'école ou à la maison. Les élèves ont été salués tous les matins en entrant dans l'école, des chansons de gentillesse ont été jouées en quittant l'école et des mots de gentillesse ont été diffusés dans toute l'école toute la journée. Les tableaux d'affichage ont été décorés pour refléter la gentillesse et des photos de nos activités quotidiennes ont été affichées sur les tableaux d'affichage pour que tous les élèves puissent les voir en arrivant à l'école.
What do you think?/ Qu'en pensez-vous ?
Share your thoughts and feelings about this project!
Partagez vos réflexions et vos sentiments sur ce projet !