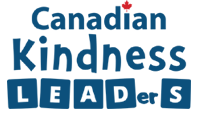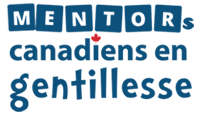 Project: Assorted Kindness Ideas
School name:
Dr. K.A. Clark School
City, Province:
Fort McMurray, Alberta
Project Name:
Assorted Kindness ideas – Liam, grade 4
Description:
4 ideas: buy more buddy benches for the school so people can find someone to play with, buy more gym supplies for the students in the school, buy a chalkboard to put outside for kids to draw on at recess, buy soccer balls for the kids that don't have one
AND
Project Name:
Gardens with buddy bench
Description:
Two raised gardens are in the plans for the school, one Indigenous healing garden, one floral garden. Kindness idea is for an arbour/bench between the two gardens so that students can sit to visit and enjoy both gardens. If money to spare would also install a bird bath. This would be a great spot for outdoor education at every grade level.
Nom de l'école :
Ecole Dr. K.A. Clark
Ville, Province :
Fort McMurray, Alberta
Nom du projet :
Idées de gentillesse variées – Liam, 4e année
Description :
Acheter plus de bancs de copains pour l'école afin que les gens puissent trouver quelqu'un avec qui jouer, acheter plus de fournitures de gymnastique pour les élèves de l'école, acheter un tableau noir à mettre dehors pour que les enfants puissent dessiner à la récréation, acheter des ballons de football pour les enfants qui n'en ont pas.
ET
Nom du projet :
Jardins avec banc de copain
Description :
Deux jardins surélevés sont prévus pour l'école, un jardin de guérison indigène et un jardin floral. L'idée de la gentillesse est d'installer une tonnelle/un banc entre les deux jardins afin que les élèves puissent s'asseoir pour visiter et profiter des deux jardins. Si l'argent le permet, nous installerons également un bain d'oiseaux. Ce serait un endroit idéal pour l'éducation en plein air à tous les niveaux scolaires.
What do you think?/ Qu'en pensez-vous ?
Share your thoughts and feelings about this project!
Partagez vos réflexions et vos sentiments sur ce projet !